>> July 11, 2022
El Tribuno: "The QUBIC telescope is being prepared to look for the traces of the Big Bang from the Puna of Salta".
---
>> October 26, 2021
Telam: "The QUBIC Telescope Integration Laboratory was inaugurated in Salta".
More information HERE
---
>> August / September, 2021
Mission to SAC. QUBIC collaboration, teachers and students in La Puna.
As part of the activities in Education and Outreach, the QUBIC Collaboration with the support of ITeDA and the REINFORCE Project, donated computers for the schools of Santa Rosa de los Pastos Grandes, Olacapato, Salar de Pocitos and the Hogar Escuela de San Antonio de los Coppers
In the image, the teachers and students of Olacapato send a friendly message to QUBIC.
---
>> August 4, 2021
The cryostat is already in the integration mount!
---
>> July 19, 2021
QUBIC is already in the Integration Laboratory, at the CNEA-RNO.
---
>> July 7, 2021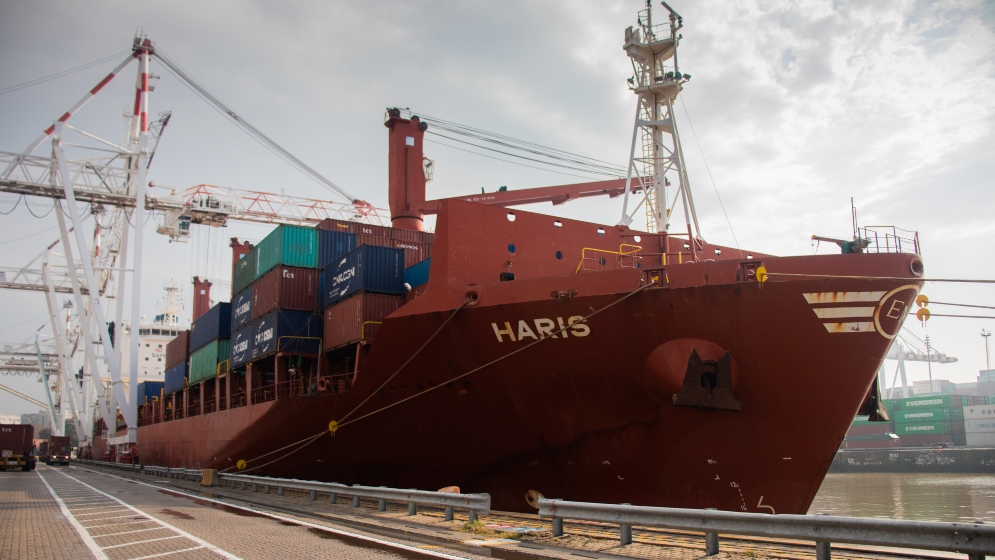 The microwave telescope of the QUBIC Project arrived in Buenos Aires
The microwave telescope, the main instrument of the international experimental cosmology project QUBIC, arrived at the Port of Buenos Aires from France. This is the bolometric interferometer that will be installed near San Antonio de los Cobres, Salta.
More information (CNEA Press): CONICET – Argentina.gob.ar
---
QUBIC's trip to Argentina has begun. The travel of QUBIC to Argentina has started. The arrival of the instrument at the port of Buenos Aires is planned for June 18, 2021.
(Part of the QUBIC Collaboration in the APC-Paris).
---
>>May 17, 2021
Following the planning for the shipment of QUBIC to Argentina, the instrument packaging process began on May 17th. On May 18, the cyostat and all auxiliary equipment were packed for transportation. The arrival at the port of Buenos Aires will be on June 18.